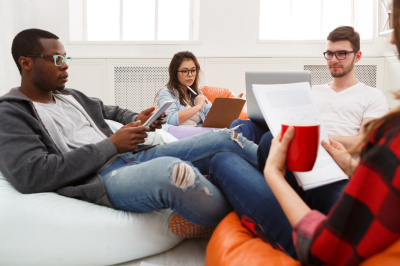 Our vision is to give every technical advantage to our Head Start customers to improve the services delivered to the families and communities they serve. We believe that doing so will make us the most important tool this industry can use. We plan on becoming the industry leader as we lead and not follow the competition.

To develop technologies to make the most import government program, Head Start, more successful.
Our customers are early childhood education and social services non-profit agencies. They apply to the Federal Government office of Health and Human Services, division Office of Head Start to receive a grant to work with systemically poor people living in the United States and its US Territories. There are over 2,000 grantees under 2 different grants, Head Start for children ages 3 to 5 and Early Head Start for children 6 weeks or older to age 3, the program also works with expecting mothers.

The goal of the programs is to prepare the child for entering public schools at age 6, making sure they are taught and fed properly. They assist the parents of the children find affordable housing, job searches, transportation as well as other services.
History of our entry into the Head Start Market
We found this industry by luck I guess, one of my employees lived in a building that they had administrative offices. He talked to one of the staff members and discussed issues with the agency(1). They were deeply dependent upon paper and reports, it was in the year 2000 and the internet was just becoming a viable option, SaaS did not exist over the internet, I saw an opportunity and ran with it. The Head Start industry needed vision and I took up the mantle.

I invested monies from other parts of my business and started to write the very first fully online Head Start solution. We used the agency mentioned above as a guideline and created input forms for data gathering, I decided to go further and put in a backbone for workflow so that reports didn't always have to be ran, the system would let the user know as well as their supervisor.

The system was broken down between user roles and we could capture all the things necessary to do their job.

We launch our product called GenesisEarth™ at the 2001 National Head Start convention hosted by the National Head Start Association in Orlando Florida. We received rave reviews and a lot of skepticism from the attendees, we did however sign up 7 agencies and moved to improve the product.

We quickly started taking market share, our competitors started dropping their prices to maintain their share of the market, in 2009 our product started losing market share are our competitors introduced more up to date products.

In 2016, Application Link announced that a new product named GEFingerPrints™ would replace GenesisEarth™.